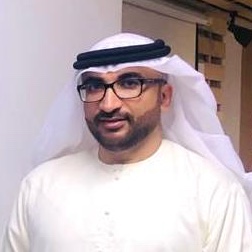 Ibrahim Al Obaidly
CEO & Founder
---
I
nnovation Floor is a technology corporation that delivers based on quality, excellence, and speed. We make use of advancement in technology to bring results to grow our customers businesses and ventures. We conduct our business with a high value of ethics, integrity, and commitment.
---
Our watchword is creativity and we aim to set our customers above limits by giving their business and organization unlimited attention and freedom. We are constantly developing to give our clients the very best in innovation and advanced tech solutions. No matter what their website and business needs are, we are here to give the best IT solution that is flexible, expandable and sustained. Our services are tailored to fit the needs of our clients. We are second to none in delivering the best of advanced technologically-driven solution to our numerous clients. We provide affordable and innovative IT solutions aimed at individuals, entrepreneurs, small and medium scale businesses, public sector and multinationals companies.
Our primary goal is to provide state-of-the-art IT solutions and services, and to deliver products that are beyond clients' expectations. Our solutions provide reliability and high quality; they are based on the latest technology, implementation, support, maintenance, and permanent monitoring and upgrade. We strive to innovate and to employ cutting-edge technologies. Our team is composed of IT technology experts, dedicated professionals who work together with a purpose to improve the world of technologies, to accelerate other businesses grow and to support our clients in achieving their success.

---
Yours Sincerely,

Ibrahim Al Obaidly
Business-minded data scientist & AI specialist with 3 year progressive experience to deliver valuable insights via Artificial Intelligence (AI), Robotics, Augmented Reality, advanced data-driven methods and data visualization tools.

Standardized digital transformation expert with 3+ years' experience in optimizing and enhancing the business process by developing and implementing business & technical framework in cross-functional areas.