Collection management
Task assets across space & time ​to meet ​the commander's information requirements.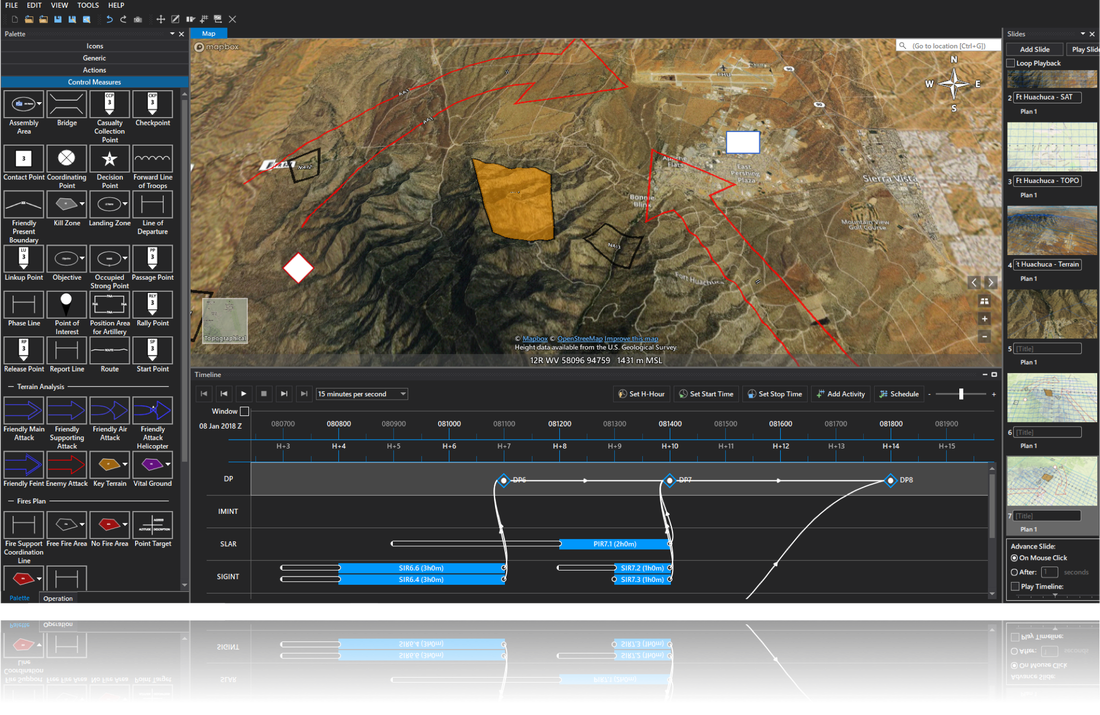 Collection plans without spreadsheets
Coordinate collection efforts across multiple intelligence sources. Visually synchronize assets with specific information requirements and named areas of interest.
Synchronize collection ​across echelons
Maestro tracks and updates asset status across the organization. Request, task, and dynamically re-task assets for collection.