GATEWAY TO A.I. & ROBOTICS
---
As one of the top AI companies in UAE, we realize that Artificial intelligence (AI) is rapidly developing into a source of practical solutions for students, companies and organizations. The various processes such as neural networks & deep learning, machine learning, chatbot development or even voice recognition software involved in the various aspects of AI development offers numerous possibilities to work more efficiently to help customers and save costs.
Our training course 'Artificial Intelligence in Action' gives you a realistic picture of what is possible with AI in your field, sector or career. One of the reasons that make us among the top AI companies in Dubai & UAE is our structured approach to help you discover which AI innovations be it chatbot development, voice recognition or machine learning can benefit you and your organization.
Courses we offer:
---
AI Basic Training for 1 Week
AI Advanced Training for 3 Weeks
Data Science
Customized AI Course
---
Robotics is the science of getting computers to act without being explicitly programmed. In the past decade, technologies like machine learning, neural networks, deep learning have given us self driving cars, practical speech recognition, effective web search and a vastly improved understanding of the human genome.
Machine learning is so pervasive today that you probably use it a dozen times a day without knowing it. A lot of robotics software development relies on these technologies. Many researchers also believe it is the best way to make progress towards human level AI. At the robotics training center, you will learn about the most effective open source robotics software development and custom robotics development technologies like inmoov, and gain practice implementing them and getting them to work for yourself. More importantly, you'll learn about not only the theoretical underpinnings of learning, but through custom robotics development make a humanoid inmoov robot yourself which will conclude your training at the robotics training center.
Courses we offer:
---
Inmoov Humanoid robots
Programming for Robotics (ROS)
Developing intelligent bots
Machine learning for robotics
Techniques of robotic Natural language processing (NLP)
Robotics in business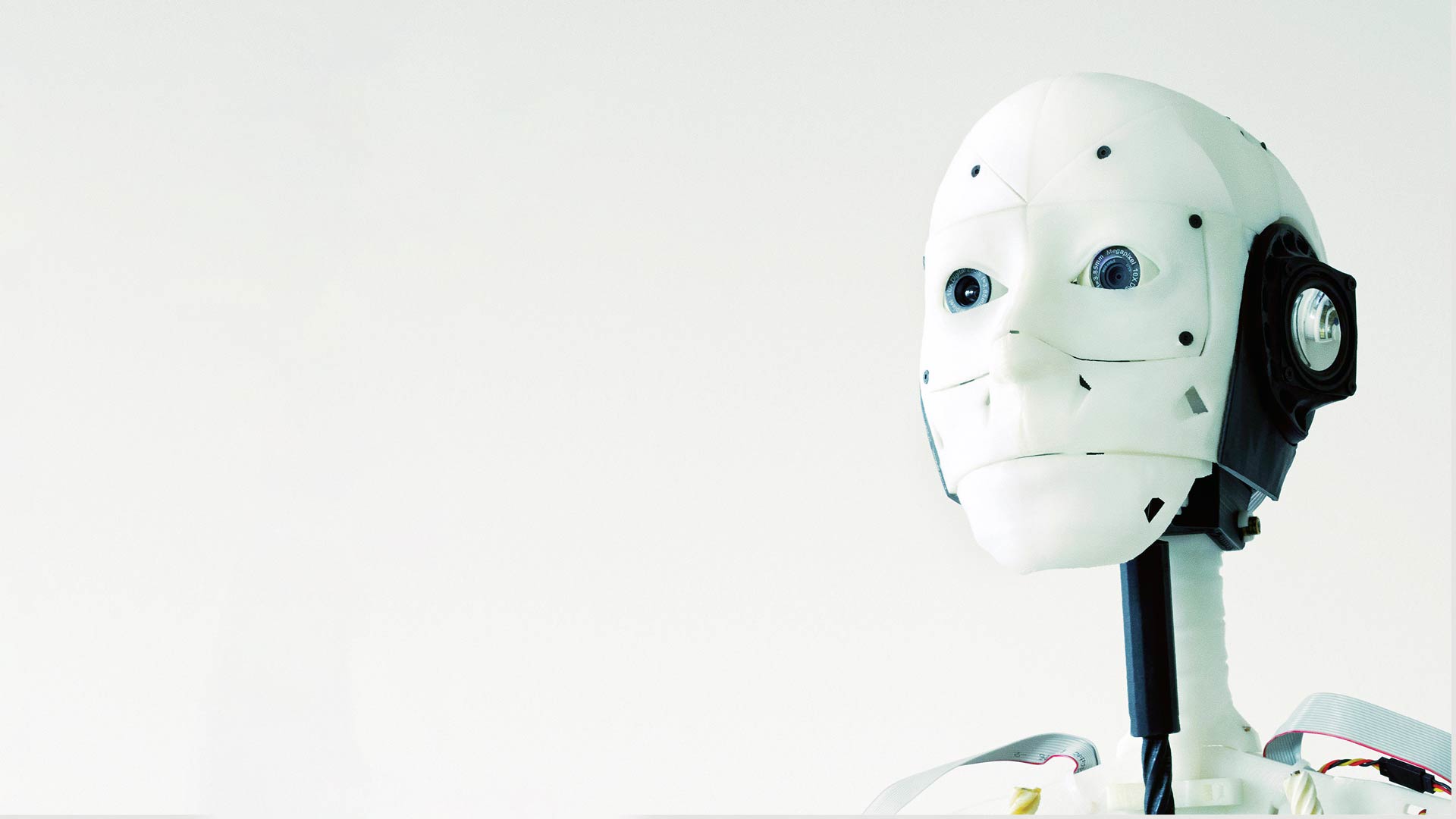 ADVANCED ROBOTICS TRAINING
AN INCREDIBLE PROJECT THAT BRINGS PEOPLE TOGETHER
What is the course about?
---
Inmoov Explorer Course is a 3 month course intended for students of any age and background who are interested in in robotics and service robots this course will enable them to make a service robot by their own. This will enable them from designing to execute the robot with softwares hand coded by the students itself . This will also enable them to innovate themselves and make their own projects.
The robot will be build in Course by students who will be making it completely locally using 3D printers and Inmoov Robotics Kits. It gives them the chance to work on highly sophisticated but most of all inspiring technologies .
---
Deliverables from the course:
Skill to design and make a service robot by their own.
Benefits from this course and what will learn:
Knowledge in opensource Technology
Coding skills and ability to 3d print their own prototypes.
Plus prototyping skill
Learn & Build
To enable each and every student to design and develop robots and underlying infrastructure, going through different skillsets including body parts design, 3D printing, painting & coloring, electronic circuit design and coding.
Create your own Humanoid Robot
Every course batch will create at least one Robot by the end of the course.
Campus Location
---
Workshops & Courses at Innovation Floor are held in Hi2 (Hamdan Innovation Incubator) a comfortable envrionment specially built for the program, furnished with sofa and rooms equipped with internet access, video projectors, and laptops for the trainees'use.
Address:
Hamdan Innovation Incubator (Hi2)
221 Al Maktoum Rd, Dubai United Arab Emirates